CO- SCHOLASTIC ACTIVITIES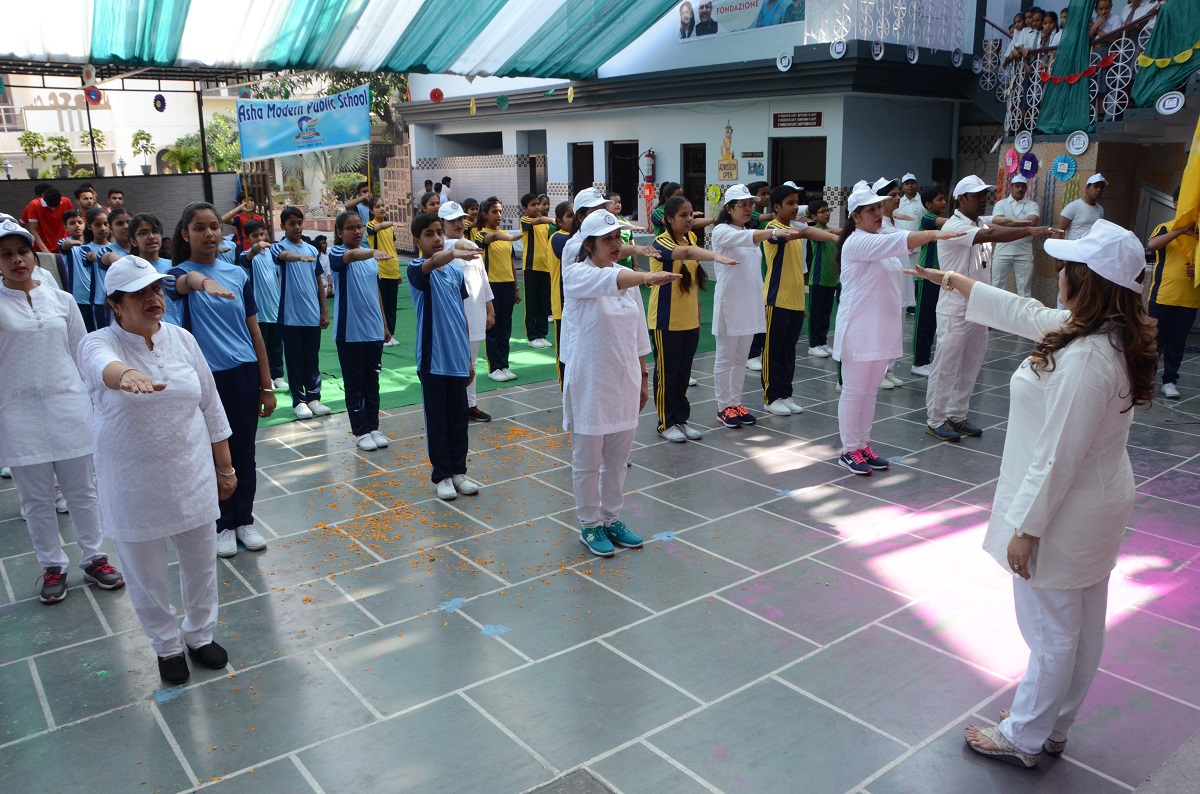 To encourage collegiality and healthy competition among students to do best in all spheres , students are placed in one of the following Houses in the school
namely ; Aryan , Rajput , Mughal and Mauryan . Each house is headed by a House Mistress/Master , assisted by several other teachers , a Head Boy and a Head girl , House Captain , Vice Captain and Prefects.
This house system develops a sense of identity or belonging and to celebrate achievements .
Learning breeds Confidence
Asha Modern Public School believes in the ideology of Harmony as an essence of nature , which emanates life and energy . Our goal is to make learner efficient both at the personal and social level , creating extraordinary students .
It is the environment at Asha Modern Public School that fosters thinking skills,
creativity , social skills , leadership, emotional skills , attitudes and values which has helped Modernites to do well not just in the classroom and exams , but also in various skill tests .
Our school aims to develop mental , intellectual and aesthatic facilities of the
child through a host of curricular and co – curricular activities such as yoga , quiz , debate , art and craft etc .
Every year all the festivals are celebrated with great fervor .