ASHA MODERN PUBLIC SCHOOL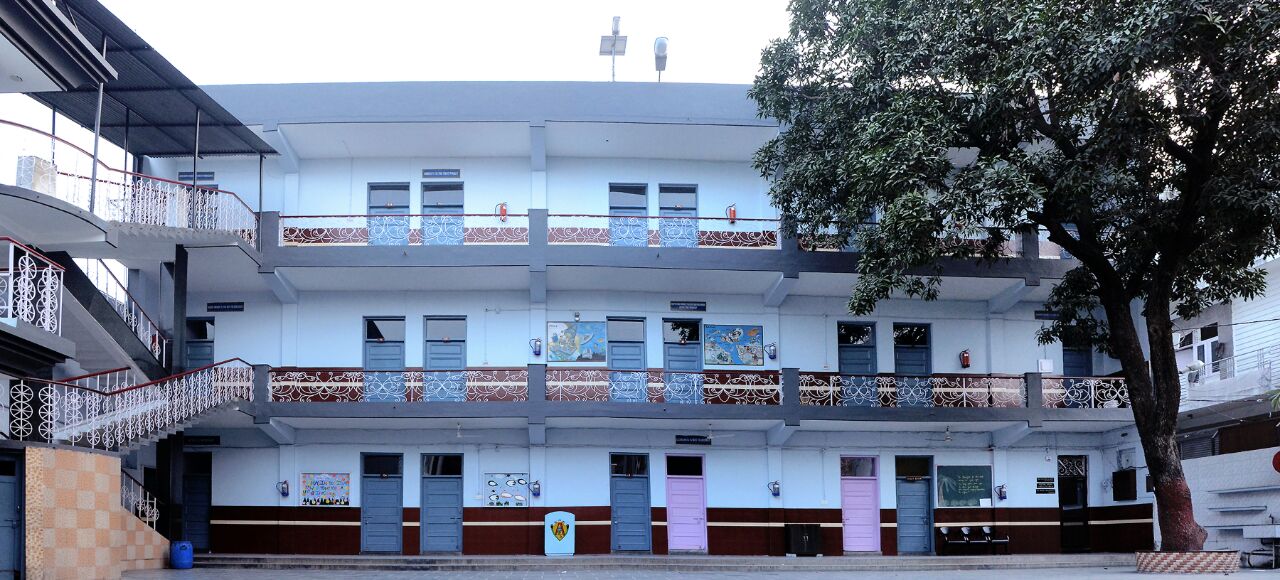 Almost five decades ago Shri Bishal Chand Jain, a great philanthropist, prominent social worker and educationist established a school to impart quality education in the city. The success story of ASHA MODERN SCHOOL has been phenomenal.
Shri Bishal Chand Jain continued to dream of catering to the needs of an ever growing society but before he could do so, the cruel hands of death snatched him away from us. It was then, that with great courage, his wife Smt. Sushila Jain chose to fulfill her husband's dream and this task became her mission in life, with the help of her illustrious children, Shri V.K. Jain, ( Sp.Secy. Home Ministry, former DGP, Uttar Pradesh), Ms. Asha Jain (Former Founder Principal and presently Manager, Asha Modern School), Shri Shail Kumar Jain ( Director Asha Modern Junior High School) & Ms. Chandana Jain (Former Founder Principal & Presently Administrator of Asha Modern Public School and Asha Modern Junior High School) who is a visionary and the guiding spirit of the school.
Education is the most powerful weapon which we can use to change the world. These lines are proved true by Asha Didi while there was a great pressure of admissions in Asha Modern School. On account of this pressure an idea struck her mind for opening a new school and with the commendable efforts of Dr. Bhuvan Vikram Jain, Asha Modern Public School was founded.
Asha Modern Public School was established in 2005 and the first session of this branch started on April 4 with 597 children from Class LKG to VIII and at present the Class Pre-Nursery and Nursery have also been showing the increasing strength of students.
Ms. Chandana Jain the founder Principal of Asha Modern Public School since the beginning 2005 to 2011 has carved a niche for this school due to her ceaseless efforts and during the present period she is fulfilling her duties as administrator and Vice President of Asha Modern School.
Director Mr. Vivek Vikram Jain (President of Asha Modern School) and Director Mr. Umang Vikram Jain are the pillars of Asha Modern Public School. They are playing a vital role in building world class education system, which is shaping up our society and the future of our nation.
The medium of instruction is English and we hope that with the good wishes of our well-wishers the school will write a new chapter in the field of academics and will richly contribute to society, thereby realizing the dream of Late Shri Bishal Chand and Founder Late Smt. Sushila Jain.
Affiliation
Asha Modern Public School is affiliated to Anglo Indian Society, Lucknow (U.P).
Objectives
While inculcating the best of Indian culture and tradition among its pupils and giving them the very best in academics, the school aims at developing a sense of discipline and spirit of service and fair play.
The school also aims to preserve and enhance the highest standard of excellence and prepare generation of students to face the challenges in the real life. The school also provides a stimulating, purposeful, cheerful, safe and secure environment, enabling all children to develop academically and socially.
The following are its objectives:-
To develop intellectual, moral and social qualities.
To develop a tolerant, balanced and independent attitude of mind.
To prepare students for the responsibilities and privileges of adult life.
To develop a socially desirable behaviour and sense of community service.
To give knowledge of sound health and civic living.
To provide educational facilities for the complete and all- round development of the students' personality and potential.
To inculcate among students communal harmony, universal brotherhood and national integration.
To make students realize that striving for excellence in all areas must be the goal in life.